January 11th, 2020
Visual Focal Points for Mindfulness

Visual Focal Points for Mindfulness : According to the Mayo Clinic, mindfulness can helps us to live "in the moment." Mindfulness exercises using a visual image as a focal point can support mindfulness practice. Moving into that mental and physical space of being intensely aware of what we are sensing and feeling in the moment-- without interpretation or judgment--- but simply engaging with the world around us can have many benefits for mind and body.

In fact, research as sited by The Mayo Clinic demonstrates that s benefits can include: Stress and anxiety reduction, pain relief and management, as well as a lessening of depression and insomnia. In addition, mindfulness can improve attention and the balance of thoughts and emotions.

Visual Focal Points for Mindfulnedss: With the benefits of mindfulness exercise and/or practice in mind, I created the images in this collection. Select one (or more) that attracts you. Place it in your quiet place to assist you as a visual focal point during the time you set aside to be without distractions or interruptions.

November 1st, 2018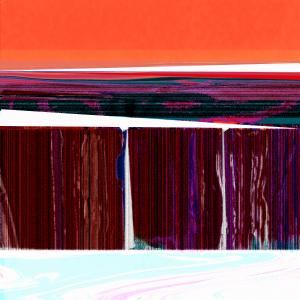 The Seawalls No. 2 at High Noon

This "post-painterly abstract expressionist" piece, one of a a series in paintography, began with a photo I took of a seawall at ocean's shore. Inspired by the works of Paul Klee, particularly his geometric statements, it occurred to me that I could use a breakwater, the ocean, and a distant horizon as subjects in this contemporary photopainting to explore the idea of "WALLS"

. The concept, one that continues to intrigue me, is symbolic of concurrent strength and vulnerability.
As Rumi wrote, "The wound is the place where the light enters you."

TIME AND SITUATION: We had just marveled at how the students of Stoneman Douglas High had confronted the assault on their classmates with strength despite their obvious vulnerability. As a former teacher and guidance counselor from Broward County, I was deeply moved. A photo I took of a Florida seawall came to mind. A stalwart sea wall, in conjunction with the flowing ocean, could symbolize the experience.

Often, I like to take from the world around me - clearly and simply- but always I turn to visual narrative. I am drawn to artistic advocacy so that thread of storytelling runs through my work.

So that is how SEA WALLS emerged as a series of digital paintings- examples of multi-medium art and Contemporary Fauvism. Because it is symbolic of change with compassion, it has been called spirit abstract art. Here are the Klee-inspired geometric shapes, together with fauve flatness, added patterns and texture in a digital manipulation.


As a storyteller, and advocacy artist, contextual value and emotional impact are important to me. In SEA WALLS, an abstract expression, I used geometric abstraction combined with semi-monochromatic, yet brilliant color, to emphasize deep emotion. Zsanan Studio Notes #zsananartforsale #zsanancontemporaryartist. Featured Piece. Available for sale

October 12th, 2018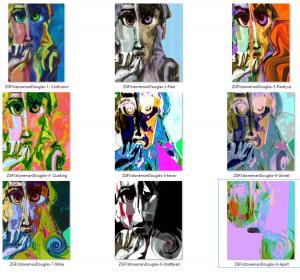 The other day a friend asked me how I go about creating abstract-expressionist pieces and/or paintography. Most often I begin with a photo, then translate the photo into digital format looking for the story or metaphor. Often, as many artists who are involved in "advocacy art" I begin with a compelling contemporary issue.

That was the case when I created the piece you see here. This piece was created in response to the PARKLAND SCHOOL tragedy. ..one that might have been avoided if, as the students request...we initiate gun control measures. The visual description focuses on the emotions students felt as the violent act unfolded. Emotions ranged from confusion and disbelief to horror.

For viewers who asked how the "process" of creating this piece worked, I started with an image and then assemble the "terrain" adding texture, patterns, repetition and "fauve -wave" bits ...and then strip it down to an elemental visual image.

NOTE: This graphic does NOT appear on my website. As a former teacher and guidance counselor in a feeder school to Parkland, I have reserved this piece for those who advocate for students, for students' rights, for teachers, and for sensible gun control. Please contact me if you would like a copy of this piece.


Zsanan studio Notes
June 27th, 2018
The other day, a neighbor asked me to explain how I do paintography.* Well, I responded, it's mostly getting "inspired"...I listen to music, think about the lyrics, as you will see in this example of digital paintography. So the best way to answer that question is with a question. "What or who inspires YOU?"

When I talk with people about art, I want to know if you love Gustav Klimpt or Thomas Kincaid, abstract or romantic or impressionist art- woodcuts or canvas – message or spiritual art. I want to know what excites you. That is how I understand what is important to you. Again, is it form? Is it color? Is it conveying an emotion? Or a message?

Let me know.
Here's a link to a survey. I'd love to here what you have to say.

https://tinyurl.com/ybcwozzx




April 26th, 2018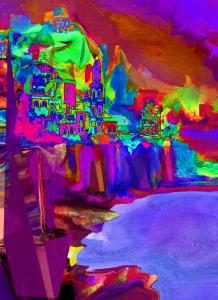 Artful and Beyond the Narrow

I hopped over to The Sage Companion Project- http://www.whitehair365.com - the other day to see what's new and artful. Beyond the narrow, this site is a gateway to creative people and a certain demographic you might recognize as most interesting if you follow trends about or work in the "boomers" and "seniors" market with people seeking an active lifestyle and creative choices within their environment.

Artful Choices

If you are one person who is ready to fly beyond the narrow, you might choose any number of lively pieces from my "FAUVE WAVE" collection here. (Example is the graphic) Such pieces are apt to bring color and light to interior environments...and an attitude , too, they tell me . (I'm smiling.)

Consider your choices for creative use of design and interior decor. Even a spot of color as a throw pillow or duvet cover can mix things up a bit..again, I'm smiling. A shower curtain might be the ticket to start your day off with a happy roar. For "boomers" and Post50 People, such choices may be akin to and even lead to aging in P A L A C E ! ( I wrote an eBooklet on this..happy to send you a link.)

March 21st, 2018
If you are like any number of Zsanan Studio friends you may enjoy changing out your wall-art frequently. Your wall art might be whimsical cat prints at one point, or Zsanan's "Fauve Wave" paintography with those bold colors, or, then again, your rooms may be in need of abstract expressionist attention. Or posters with messages. Or color coordinated prints each season- spring flowers in cheery tones - winter's abstract nature scenes. Your personal gallery wall is limitless. Good thing a bout this: Zsanan Studio pieces are reasonably priced at around $20.

Maybe you are inspired by artwork with a mission. .. advocacy art. Zsanan Studio includes digital paintings and portraits for animal adoption organizations. Or you may be inspired by text in a conceptual piece focused for change with compassion. Regardless of your preference, a personal gallery wall of artworks from Zsanan Studio is designed to bring a smile to your face.

Zsanan Studio Notes

March 21st, 2018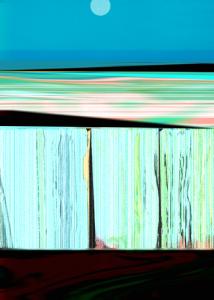 Here is an amazing structure.It is doubly amazing to me as I actually can picture the exact spot where it is sited! I lived in Friday Harbor on San Juan Island for many years. It was an exciting time of "firsts" for me. My first studio was there. I had my work accepted for the first time into a gallery. As I looked at the slides of this architectural marvel, I wondered about it as an inspiration for artistic expression, especially in the wall and fabric decor.Thinking about ART IN CONTEXT, how would one present art-connected to nature... how would the art align with the spirit of this place? Here is the challenge of abstract in interior design.

I chose this example of contemporary paintography as a possible complementary piece.


March 20th, 2018
COLOR in theory...and in real life. I hope you enjoy visiting my blog and website where I try to pay attention to COLOR...both in theory and as an expression of life as we know it. Lately, I've been taking notes on the unfolding of an idea I've been working on for many years. That idea: COLOR is central to the expression of emotion. I design images from abstract to impressionistic and then extrapolate on that image using mixed media techniques and a wide range of color palettes.It's a way of gaining perspective you may find intriguing. Each week I work on a series to express a sentiment...whether that be gratitude or personal challenges.

Zsanan Studio Notes, COLOR

P.S. Pick up a notebook for yourself or someone who'd appreciate the unique design(s)
March 6th, 2018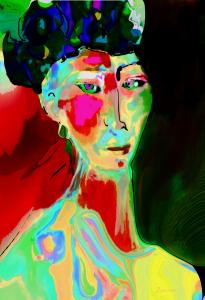 The intersection of arts and activism is not new. But there is a new twist. It presents itself when the artist moves into the use of digital media to build a bridge between personal and technological perspectives. Here, human creativity and technological components can help focus a story and its larger narrative.

Advice for the artist as activist and storyteller.

Digital painting is a contemporary slant on a continuing theme of "creative activism." The technique of digital manipulation has a number of monikers. Here are just a few: Paintography, photo-art, photopainting, digital mixed media. But can digital manipulation really take the artist one step further in the expression of an idea?

To answer that question I asked any number of artist-storytellers. It's largely about context, they agreed, because visual commentary in our fast-paced reporting environment easily can lose its way. Their advice? First, create and develop your website. Make sure it includes a BLOG. Next, keep doing what you've always done in a three-dimensional format, but explain it through your website BLOG.

When a painting or a digital representation is headed for your website (your "online collection") provide keywords to help people find your work. Support your efforts by utilizing your website BLOG. This is where you can regularly provide conceptual threads and tell a story. Use key phrases- (such as contemporary participatory art, artist storyteller, digital art for social narratives) - to draw attention to your message and reveal different aspects of your larger narrative